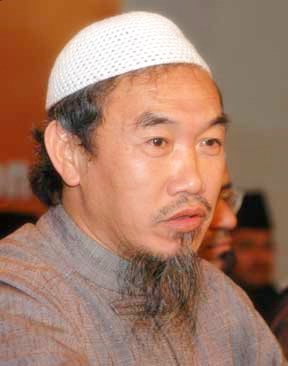 Hussain Yee (born 1950) is a Malaysian Chinese scholar of Islam and former Buddhist who lectures regularly in the Asia-Pacific region and his lectures on Islam are frequently broadcast on Peace TV.
Born into a Buddhist family, Hussain Yee embraced Islam at the age of 18. He pursued studies at the University of Madinah in Saudi Arabia majoring in Hadith. After graduating in 1978, he joined the organization called 'Perkim', in Malaysia, which focuses on the well being of the new converts. Later he seconded as director of centre in Hong Kong. He then founded Al Khaadem with a group of volunteers in 1984.
He also studied under Muhammad Nasiruddin al-Albani. After studying in Saudi Arabia, Hussain Yee became involved in various organizations and is now giving talks in the United Kingdom and other parts of Europe.Furthermore, Hussain regularly appears on Peace TV whereby he gives many lectures.
---
Purity of Islam presented by Sheikh Hussein Yee on Peace TV
Islam under Microscope A Unique Life Experience 146MB
(Sheikh Hussain Yee, Salem al-Amry and Riaz Ansary) – 46minute
Preserving the Call of Prophets at all Times 182MB 58minute